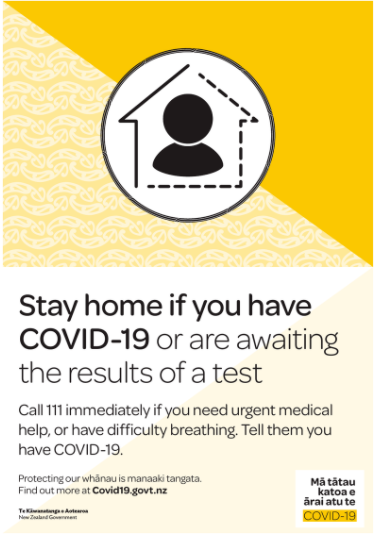 Our guiding approach to COVID -19:
Our children's safety will be our priority in all decision making
We will work within Government and Ministry of Education & Ministry of Health guidelines and do not intend to go over and above these as understood at this time
It is a fast changing environment and we will endeavour to be agile in our approach.
Despite the challenges we will endeavour to find opportunities to be inclusive while making responsible decisions that protect the wellbeing of staff and children at Ngaere School.
NZ is now in Phase 3 of the Government's Response plan. Under this Phase, only household contact are considered close contacts.
Some of these responses to Frequently Asked Questions may no longer be relevant. However, they may be useful to guide your own thinking.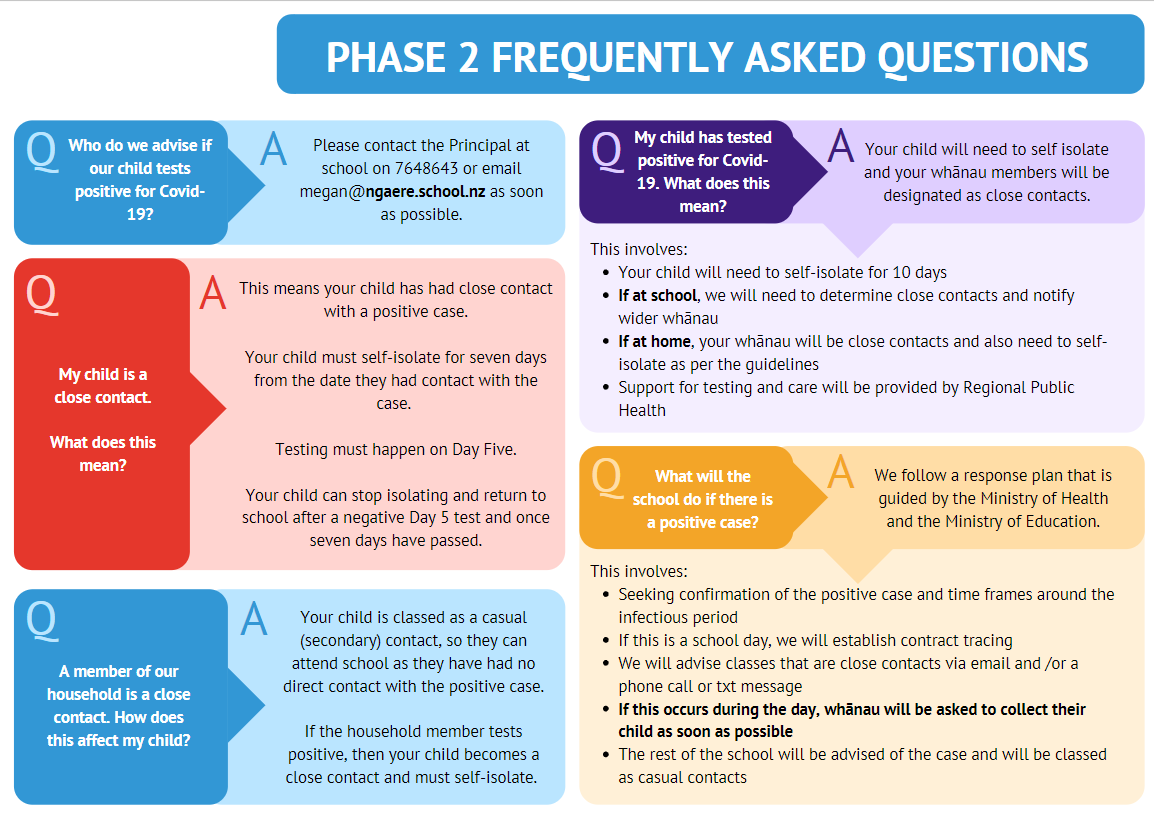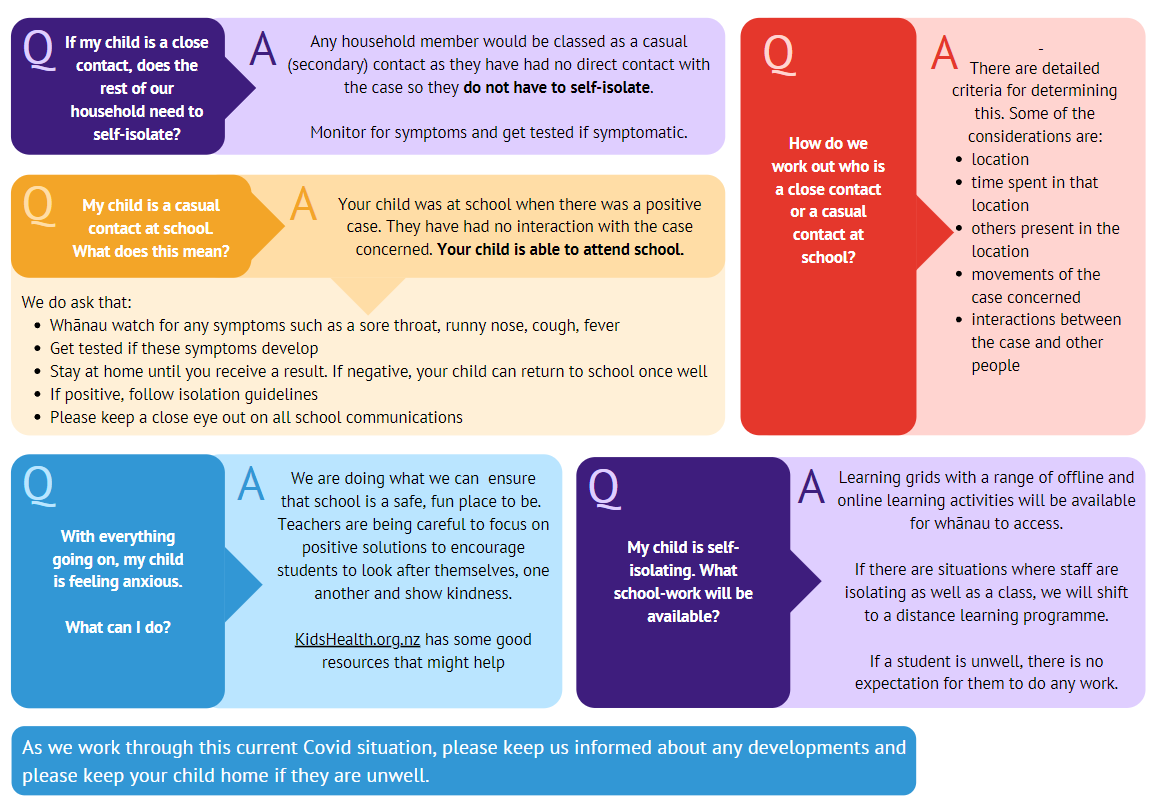 (With thanks to Tawa School principal, Barri Dullabh)
2022 Ngaere School COVID -19 Response (as at Feb 2022)